From Ripley
Some dogs are for tracking, some are for herding and others are just to look good. I am none of these …. even though people are always saying how cute I am. My purpose is to help parents communicate with their children about subjects that might be difficult to bring up such as saying bad words or dealing with bad people on the Internet.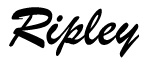 How did Ripley Start?
We wanted to create a site that would help children learn about today's world. It is a changing world that can be very scary at times to both children and parents. We wanted to create a site that could help parents bring up some uncomfortable subjects in an easier manner. For instance, the comic "The White Van" brings up the subject of sexual predators. This is not an easy subject to bring up with a young child. It is even harder to have them understand it. We feel bringing up the subject in a comic would make everyone more comfortable and get the main point across to the child. Take a look at "The White Van", I think what we did does work.

Not every Ripley comic is as serious at "The White Van". We also wanted to include less serious subject matter such as new technologies and children's behavior and responsibilities. We wanted to make sure each comic had a positive message and a lesson learned. We also have a "Lodi Says" page connected to each comic. This way, children could read what Lodi, Ripley's mother, thought of what Ripley did and what happened in each comic.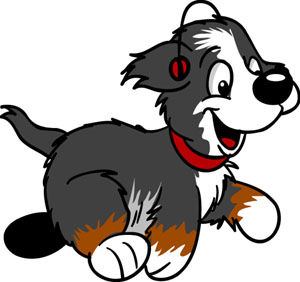 Who is Ripley?
Ripley is an energetic and good hearted young puppy. He is very trusting, mischievous and loving. He wouldn't hurt a fly, at least not on purpose. His love of life does get him into trouble sometimes. Even though Ripley gets into trouble, he learns from his mistakes. He listens to his friends and mom so that he knows better for the next time.
Breed: Bernese Mountain Dog
The Creation of Ripley
The Ripley Web Comic has been created and developed by Shawn Coughlin at Gust Media. Each individual comic storyline has also been created by Shawn.