The Boring Stuff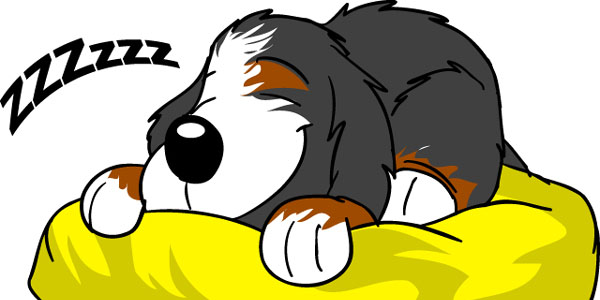 Terms of Service and Conditions of Use for RipleyTheDog.com
Rev. January 2018
Acceptance of Terms
Please read these Terms of Service and Conditions of Use (hereinafter "Terms") carefully before using this site. By using this site you agree to these TERMS. If you do not agree to these Terms do not use this site. RipleyTheDog.com provides its service to you under these TERMS, which may be updated at any time without prior notice to you. BY USING THIS SITE YOU AGREE THAT YOU ASSENT TO THESE TERMS (including the RipleyTheDog.com/Gust Media Inc. Privacy Policy) and all future modifications, revisions, deletions or changes that we may make.
Description of Service
RipleyTheDog.com, is a Website controlled by Gust Media Inc ("Gust Media"). Gust Media and its partners and affiliates, provide users of RipleyTheDog.com with a broad array of Web-enabled information and resources, including personalized content, shopping services, varied communication tools and branded programming (hereinafter the "Service"). Any and all features, content or programming that augments, changes or enhances the Service, shall be subject to the Terms. You agree that the Service is provided "AS-IS" and that Gust Media, assume no responsibility for any losses you incur as a result of failure on our part to make available any of the properties or services contemplated by these Terms, whether now in service or a future feature, service or property.
Some services and/or content provided with the Service are controlled by companies that are not owned and are not under the control of Gust Media, but they appear to be part of the Site. Such services and/or content will be subject to the terms of use and privacy policies of the companies that operate such services or provide such content.
Your Registration Obligations
In consideration of your use of the Service, you agree that you will: (a) provide true, accurate, current and complete information about yourself should you choose to register for any of the RipleyTheDog.com, services that request or require registration information and (b) timely update any and all registration data you provide to keep the information accurate, current and complete. Gust Media, reserves the right to suspend or terminate any account you may have established at any of its properties if you provide any information that is false, misleading, untrue or incomplete. In addition, Gust Media reserves the right to deny you current or future access to any and all of its current or future properties if Gust Media has grounds to believe that any information provided by you is false, misleading, inaccurate, untrue or incomplete.
RipleyTheDog.com Privacy Policy
Any and all information provided by you and certain other information gathered about you as you utilize the Service is subject to our Privacy Policy. For complete information, please see the entire Privacy Policy. You can find the link for the Privacy Policy at the bottom of the Ripley web site.
Your RipleyTheDog.com Account, Password and Security
You may be allocated a username and password in connection with your use of the products and services of RipleyTheDog.com. The user is solely responsible for maintaining the security of your account and password and you are responsible for all activity that occurs under your password and account. You agree to immediately notify Gust Media, immediately of any breach of security or if you think someone else has access or knowledge of your account information or password. You also agree that you are responsible for making sure that you fully exit from your account at the end of each session. Gust Media, will not be responsible for any losses or damages you suffer as a result of mishandling your account or not exiting your account in a proper and secure fashion.
Indemnity
You agree to indemnify and hold harmless Gust Media, its subsidiaries, affiliates, officers, agents, partners, employees and content providers from any claim or demand, including attorney's fee and court costs, made by any third party due to or arising from your use of the Service, your connection to the Service, your violation of the Terms or your violation of the rights of any other user or member.
Restrictions on use of materials
No material from RipleyTheDog.com or any other Web site owned, operated, licensed or controlled by Gust Media, may be copied, reproduced, republished, uploaded, posted, transmitted or distributed in any way. For purposes of these terms, the use of any of the materials posted at this site on any other Web site or networked computer is prohibited. All trademarks, service marks, and trade names are proprietary to Gust Media, or their respective rights holders.
If we post any software at this site and you choose to download the software (for purposes of these Terms software includes any files, images, code, Flash files, video and other information necessary for the functioning of the software) the software is LICENSED to you by Gust Media. Gust Media does not transfer title of the software to you. You may own the media on which the software is stored, but Gust Media, retains full and complete title to the software and all intellectual property rights therein.
Submissions
Gust Media, and their respective affiliates, partners, agents and others acting under the direction of Gust Media do not accept unsolicited submissions from this or any other Web site owned, operated or controlled by Gust Media. We welcome your comments and feedback about our products and services, but we ask that you not submit creative materials, suggestions or ideas ("Submissions").
If we request certain submissions from you (e.g., e-mails, message boards, contests, etc) or, you make other Submissions contrary to our requests that you do not do so, any and all materials and Submissions you make to RipleyTheDog.com, shall be deemed and shall remain the property of Gust Media. Nothing submitted by you to RipleyTheDog.com, shall be subject to any confidentiality obligations on the part of Gust Media, and Gust Media shall not be liable for any use or disclosure of the Submissions or information. Without limitation, Gust Media shall exclusively own all now known or hereinafter existing rights to the Submissions for any purpose whatsoever, commercial or otherwise, without compensation to the provider of the Submissions.
TERMINATION
These terms will terminate immediately without notice from Gust Media, if in Gust Media's sole discretion you fail to comply with any term or provision of these terms. Upon termination, you must destroy all materials obtained from this site and any and all other Gust Media, site(s) and all copies thereof, whether made under the terms of these terms or otherwise.
Modifications to Service
Gust Media reserve the right at any time to modify and/or discontinue, temporarily or permanently, the Service (or any part thereof) with or without notice. You agree that Gust Media, shall not be liable to you or to any third party for any modification, suspension or discontinuation of the Service.
Dealings with Third Parties, Including Advertisers
Your contact and dealings with third parties and advertisers, including participation in promotions and contests, found on or through the Service, including payment and delivery of related goods or services and any other terms, conditions, warranties or representations associated with such dealings, are solely between you and such third party or advertiser. You agree that Gust Media, shall not be liable or responsible for any loss or damage that you may suffer as a result of such dealings or as the result of the presence of such third parties or advertisers on the Service.
Links to Other Web Sites
Gust Media, or others authorized to display content on RipleyTheDog.com, may provide links to other Internet-based Web sites and resources. Gust Media have no control over these sites. You acknowledge and agree that Gust Media are not responsible for availability of these sites and is not responsible or liable for the content, advertising, products or other materials at these sites. Further, you acknowledge and agree that Gust Media shall not be responsible or liable, directly or indirectly, for any damage or loss caused or alleged to be caused by or in connection with use of or reliance on any such Content, goods or services available on or through any such site or resource.
Gust Media's Exclusive Rights
You acknowledge and agree that the Service and any necessary software used in connection with the Service contains proprietary and confidential information that is protected by applicable intellectual property and other laws. You also acknowledge that Content contained in sponsor advertisements or information presented at the site is protected by copyrights, trademarks, service marks, patents or other proprietary rights and laws. Unless express authorization is granted by Gust Media, or advertisers, you agree not to change, rent, loan, sell, distribute or create derivative works based on the Service or software, in whole or part.
Gust Media grants you a personal, non-exclusive, non-transferable right and license to use its Software on a single computer provided that you do not (and do not allow any third party to) copy, modify, create a derivative work of, reverse engineer, reverse assemble or otherwise attempt to discover any source code, sell, assign, sublicense, grant a security interest in or otherwise transfer any right in the Software. You agree not to modify the Software in any manner or form, or to use modified versions of the Software, including (without limitation) for the purpose of obtaining unauthorized access to the Service. You agree not to access the Service by any means other than through the interface that is provided by Gust Media, for use in accessing the Service.
Disclaimer of Warranties
You expressly understand and agree that:
Your use of the service is at your sole risk. The service is provided on an "as-is" and "as available" basis. Gust Media expressly disclaim all warranties of any kind, whether express or implied, including, but not limited to the implied warranties of merchantability and fitness for a particular purpose.
Gust Media make no warranty that (i) the Service will meet your requirements,(ii) the Service will be uninterrupted, timely, secure or error-free, (iii) the reliability or accuracy of the results obtained from the Service, (iv) the quality of any products, services, information or other material obtained from the Service will meet your expectations, and (v) any errors in the software will be corrected.
You assume full responsibility for any damage to your computer system or loss of data that results from downloading or otherwise obtaining anything from the Service.
Nothing communicated to you by employees of Gust Media, agents or anything posted online or on the Service shall create any warranty not expressly stated in these Terms.
Limitation of Liability
You expressly acknowledge and agree that Gust Media, shall not be liable for any direct, indirect, incidental, special, consequential, or exemplary damages, including, but not limited to damages for lost profits, goodwill, use, data or other intangible losses (even if Gust Media has been advised of the possibility of such losses), resulting from (i) the use or the inability to use the Service; (ii) unauthorized access to or alteration of your transmission or data; (iii) any other matter relating to the Service.
Some jurisdictions do not allow the exclusion of certain warranties or the limitation or exclusion of liability for incidental or consequential damages. Accordingly, some of the above limitations may not apply to you.
Notices
Notices may be made to you via either e-mail or regular postal mail. Gust Media may also provide notice of changes to the Terms or other matters by displaying notices or links to notices to you generally on the Service.
Copyrights and Copyright Agents
If you believe that your work has been duplicated in a way that constitutes copyright infringement, please provide our copyright agent with the following information:
A description of the copyrighted work that you claim has been infringed.
A description of where the material is located on the site.
Your address, telephone number and e-mail address.
A statement by you that you have a good faith belief that the disputed use is not authorized by the copyright owner, its agent, or the law.
A statement by you, made under penalty of perjury, that the above information in your notice is accurate and that you are the copyright owner or authorized to act on the copyright holder's behalf.
Copyright Agent for Notice of claims of copyright infringement is:
Gust Media Inc.
Copyright Agent
3126 South Boulevard, Suite 139
Edmond, OK 73013
General Information
These Terms constitute the entire agreement between you and Gust Media and govern your use of the Service. You might also be subject to additional terms and conditions if you use affiliate services, third-party content or third-party software. The Terms and the relationship between you and Gust Media shall be governed by the laws of the State of Oklahoma without regard to its conflict of laws provisions.
The failure of Gust Media to enforce or exercise any provision or right under these Terms shall not constitute a waiver of such right or provision. If any provision of these Terms is found to be invalid by a court of competent jurisdiction that provision of the Terms shall be enforced to the maximum extent permissible so as to affect the intent of the parties, and the remainder of this Terms shall continue in full force and effect.
Postcards
With respect to electronic postcards that can be sent from a Service on this site, please note that the text of some or all of the message can be inserted by the sender. Gust Media review such materials and as such they are the sole responsibility of the sender. Further note that Gust Media is able to identify the "true" sender of postcard(s).