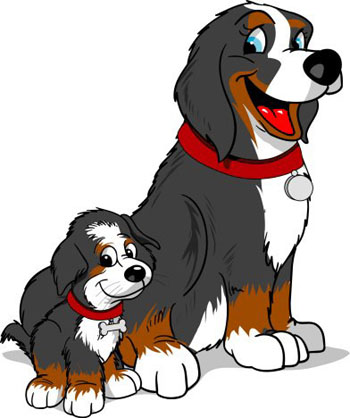 Ripley, mommy needs to talk with you about paying better attention when you walk outside your home. If you want to walk by yourself, you must be more alert. Do you remember us discussing you not wearing your earphones when walking around the city? It is very dangerous because you cannot hear things with those attached to your ears 24/7. You might not be able to hear the cars, you might be seconds away from being part of a bank robbery and you might miss the finer things in life, like Cal, The Butcher, giving away free bones.
Willy, the doorman, witnessed you almost being hit by a taxi. Willy was yelling at the top of his lungs for you to watch out but because you walked into the street without looking both ways. You had your earphones on so you could not hear the warning. The taxicab driver had to quickly put on his breaks so he wouldn't hit you. He was frightened! Fred, the policeman, was wondering if you could identify the bank robbers since they ran right in front of you. And, Cal, the Butcher, gave me a goodie bag to give you. He said you walked right past the store and didn't even notice him standing there with FREE bones. He said he could hear the music blaring blocks away!
Ripley, did you know this happened? Mommy wants to let you go for walks, but because you disobeyed, you will have to have someone go with you on walks from now on. Remember, Ripley, although Mommy is disappointed because you were not paying attention to your surroundings, Mommy still loves you very much.