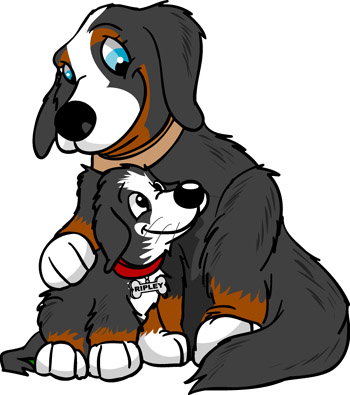 Ripley, please be mindful of where you are at all times. It was a wonderful day at the park and there was so much to see and do. But the next time we go to the park, you need to remember our conversation about staying close by.
I was worried when I could not find you anywhere. I was afraid that you'd gotten lost. True enough, you had followed a stray cat into a dark and possibly dangerous alley and didn't know where you were.
Having many experiences at the park — playing with the birds, playing with children, even running after cats are all ways for you to learn and grow. But eating that little girl's ice cream, making that boy let go of his balloons and getting yourself lost are not among them. Please be more careful next time, and be more aware of the consequences of your actions. You would be upset too if another puppy took off with your doggie treat, or caused you to lose your toys.
And more importantly, always check your surroundings to see where you are. If you want to go where I'm not close, make sure to come tell me first so I can go with you or so I will know where you are. You are very precious. I want you to enjoy and experience all the good things that the park has to offer, but I also want you to be safe.