Piper The Aviation Bird Dog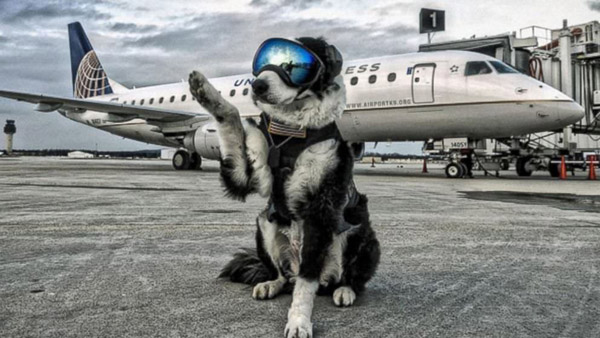 Piper the Aviation Bird Dog is always ready for duty. Alongside his handler Brian Edwards, the dynamic duo protects the planes at Cherry Capital Airport from bird strikes. Birds can pose a huge threat to flight safety, but when they see Piper on his way, geese, ducks and gulls flee the runways. It's an important job, but not one without its share of fun.
Meet the Dog Protecting Planes From Bird Strikes
Source: Great Big Story
Interview With Brian Edwards and Piper
Source: CBS Evening News
Watch the video about another Service Dog called Colt!
Are you looking for a dog? Why not get a rescue dog? Try PetFinder.com.