Dogs appear to walk on water while crossing lake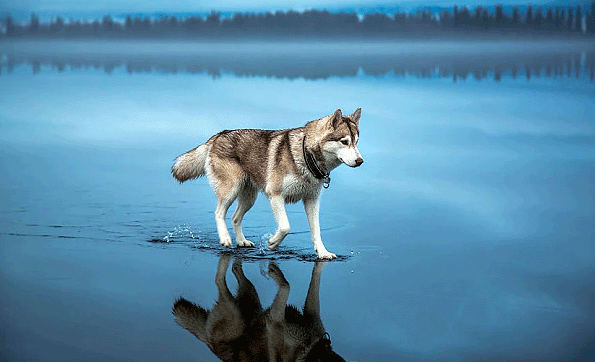 These miraculous pictures appear to show two Huskies defying the laws of physics to walk on water. These stunning images were captured by Fox Grom while he was out walking his dogs Alaska and Blizzard. Photographer Grom noticed the 'extraordinary phenomenon' and was able to capture the biblical-style feat. Heavy rainfall on the frozen lake in north Russia makes it appears the two Huskies are walking on the water. In actuality, the lake is frozen solid except for the very top. Still the photographs are stunning.
Dog Walk On Water Photo Gallery (10 images)
Click on the image to open the gallery
Are you looking for a dog? Why not get a rescue dog? Try PetFinder.com.