The first step to being a responsible dog owner begins before you even bring home a dog. Thoughtfully and seriously assess your needs before making a decision, and you'll live long, happy lives together. You need to research the best breed for you and your lifestyle.
Here is an info graphic "Which Dog Breed Is For You". It is not meant to be serious. If you are looking for something serious please research on Google and Bing.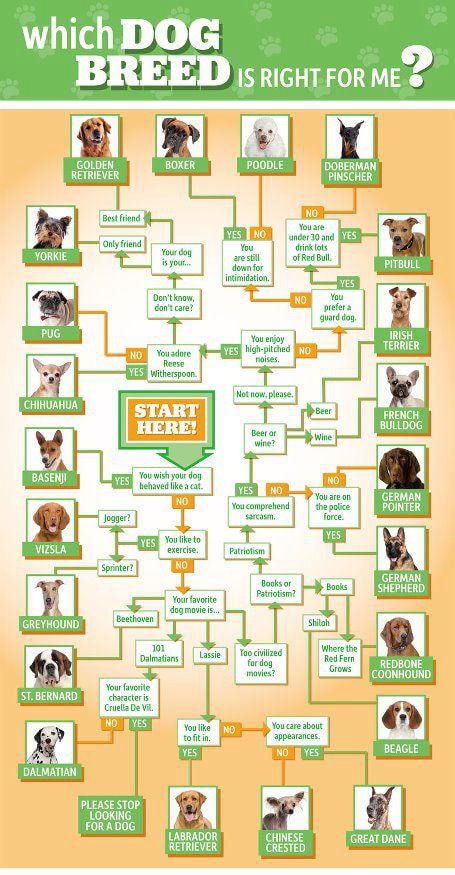 Source: Doggy Loot
Take a look at Doggy Loot. They have some good deals on doggie supplies.
Click Here > for the Complete Dog Breed Rankings for this year.