The master escape artist, a Great Pyrenees named General, unlocked his pen at the kennel where he was boarded. General then walked down a narrow hallway and came to a series of doors at Aquia-Garrisonville Animal Hospital, but they were no match for the animal, who used his mouth to work the handles. He escaped into the street but was later found safe.
Here is the master escape artist being caught on the kennels security cameras.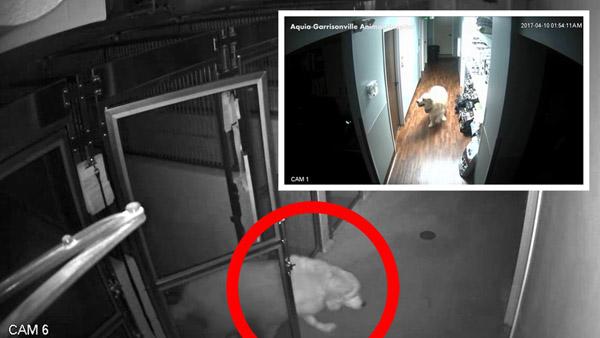 General the Escape Dog Video – Watch Him Walk Out Of The Kennel
Source: Inside Edition
See The Complete Dog Escape In This Video
General was found hanging out in a yard near the hospital at around 7:30 p.m. that night. General had walked out of the kennel at 4:00 a.m. according to the surveillance videos. The people who found General said he had been hanging out in their yard since about 11 a.m. General was unharmed in his little adventure. The family was happy that General was found and was safe.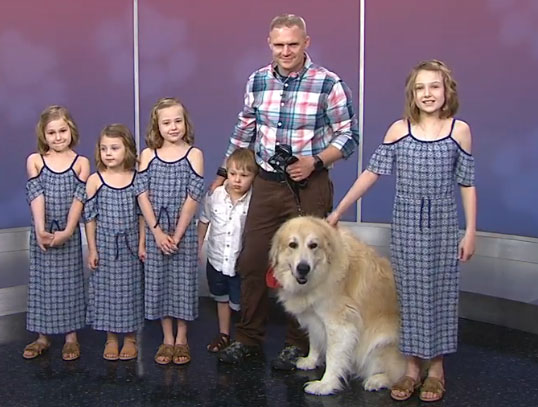 See another smart dog, Piper.
Are you looking for a dog? Why not get a rescue dog? Try PetFinder.com