The 10 Biggest Dog Breeds Are:
10 French Mastiff
9 Great Pyrenees
8 Anatolian Shepard Dog
7 Newfoundland
6 Leonberger
5 Irish Wolfhound
4 Neopolitan Mastiff
3 St.Bernard
2 Great Dane
1 English Mastiff
Video of 10 Abnormally Large Dogs
Source: Interesting Facts
The Worlds Largest Dog Of ALL Time
Zorba, an English Mastiff from the United Kingdom, weighed in 1989: 343 lbs (155.6 kg) and measured almost eight feet long from nose to tail. Zorba initially set the record of heaviest dog in September 1987 at 314.5 pounds (142.7 kg). In November 1989 Zorba was recorded as weighing 343 pounds.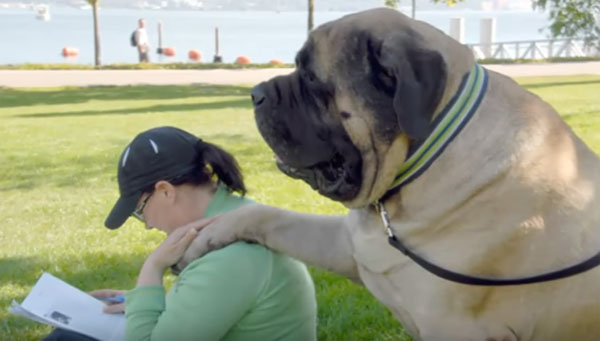 Looking for your own Large Dog? Why not get a rescue dog from Petfinder.
It is not an abnormally large dog but it is a wolf dog. Checkout LOKI.