Xiong Xiong The Loyal Dog! The Chinese Hachiko.
A 15-year-old dog in in Chongqing's Yuzhong district has been dubbed the 'Chinese Hachiko' for patiently waiting up to 12 hours a day outside a local metro station until his owner returns from work.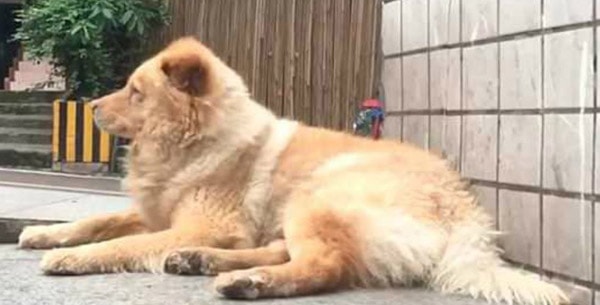 Xiong Xiong, means 'Little Bear', has reportedly been waiting outside the Liziba metro station, every day for the past eight years, ever since his current owner started looking after him. The friendly and extremely loyal dog is well-known by locals who often stop to pet him, but after a recent video of him patiently waiting for his master recently went viral on social media, Xion Xiong has become a national celebrity, with people travelling from all over China, just to see him.
The Loyal Dog – Video
Source: People"s Daily China
Are you looking for your own Xiong Xiong? Why not get a rescue dog? Try PetFinder.com.
Watch other amazing dogs on Ripley The Dog – AMAZING DOGS >>